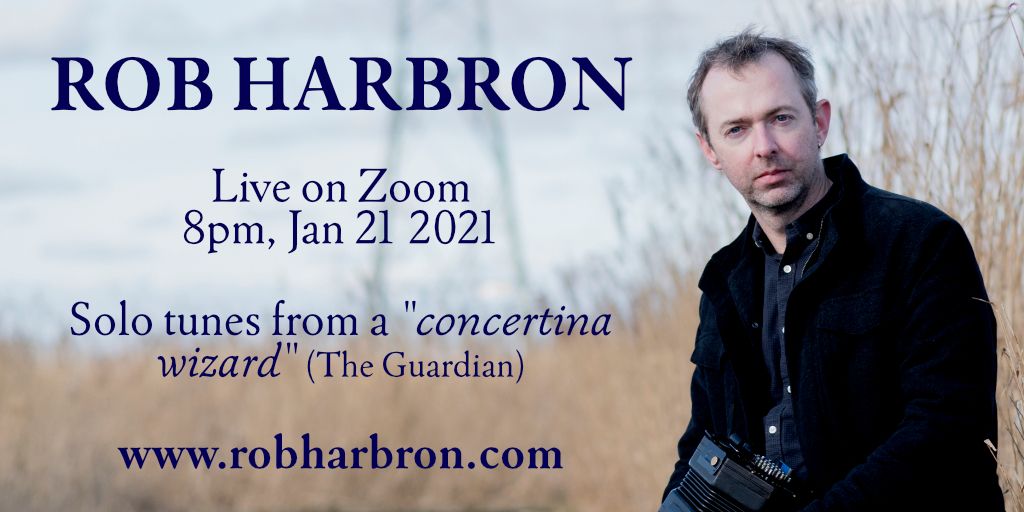 I had a plan to do some solo gigs last year, so I'd have chance to play the material I recorded on Meanders in public a bit more.  Of course that didn't happen for obvious reasons, so I've decided to do an online gig this month.  It's on January 21st, which happens to be exactly two years to the day since I set off to the studio to record Meanders. 
Inspired by the online gigs I've done with Leveret and Emily Portman for Live To Your Living Room, it'll take place over Zoom, but I'm hosting it myself so tickets are only available here.  You'll get a link to the 'meeting' and a passcode so all you'll need is a free zoom account. 
There'll be a chance to ask questions and I'll be using top-notch mics and audio equipment so the sound quality should be great.  I'm also doing a workshop a couple of days later where I'll explore some of the processes and techniques I use to turn a tune into an arrangement. 
Please join me on January 21st!  Tickets are per connection rather than per person watching but numbers are limited so please order now.